Lookout Mountain Water District
District Office:
(303) 526-2025
info@lookoutmountainwaterdistrict.org
Emergency (ORC Water Professionals):
(720) 287-0605 (press 1)
 
Links
Government Agencies (related to special districts)

Water Quality & Water Safety

Water Conservation

Planning, Weather, Streamflows, Drought

Special Districts (Overlapping and Neighboring)

Local Interest & Local Resources

County & State Government
ALL 2023 water quality reports are available on the Water Quality Reports page (under the Publications & Records tab).
Normally, after completion of repairs to laterals and/or mains, we try to flush the water mains in your area. However, you should note the following after water outages and line breaks:
The 2023 Transparency Notice is now available.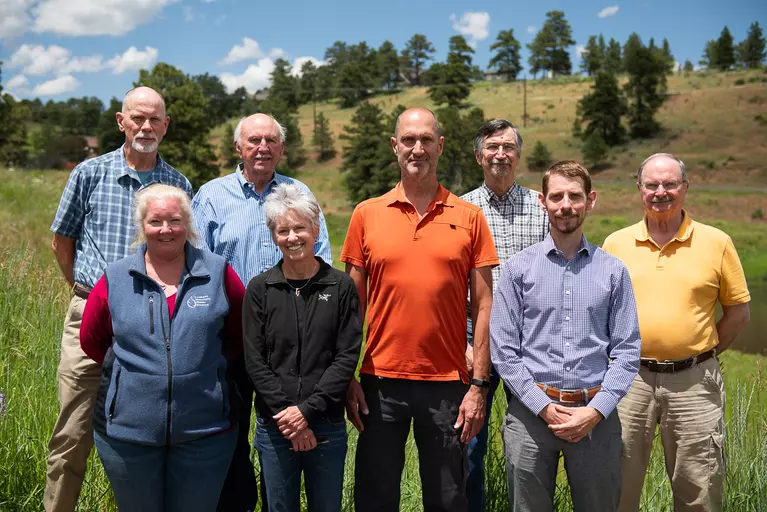 LMWD Team Photo
Back Row, Left to Right:  Kyle Schroeder (Board), Dean Snyder (Board), Steve Swain (Board), Bob Heine (Board)
Front Row, Left to Right:  Nickie Holder (Administrator), Barb Nevins (Board), Will Raatz (Engineer), Dylan Woods (Attorney)